Twin-roll casting machine
For more than 60 years, Novelis PAE has built up unique expertise in the field of continuous strip casting. With over 120 Jumbo 3C-3CM® twin-roll casters in operation worldwide, we are recognized as the leader in this technology and are proud to offer our customers a wide range of production capabilities in terms of strip width, alloy composition and end-product applications.
Principle: The Jumbo 3CM®, the latest generation of Novelis PAE continuous casters, produces strips of aluminium alloys by feeding molten metal between water-cooled rolls on a 2-hi mill. The process combines metal solidification and hot rolling in a single step.
BENEFITS OF CONTINUOUS STRIP CASTING VS HOT ROLLING
On-site scrap processing
All scrap can be recycled into value-added products.
Modular investment and flexible operation

Production capacity can be progressively increased to keep pace with market demand.

Low capital and operating costs
A continuous caster performs an all-in-one process that replaces DC casting, scalping, sawing, preheating and hot rolling. This short process reduces capital and conversion costs, including manning and energy.

Short lead-time

As a single-step process, continuous casting produces strips from molten metal in a shorter time compared with conventional processing routes. This enables a rapid response to customer demand and reduces inventory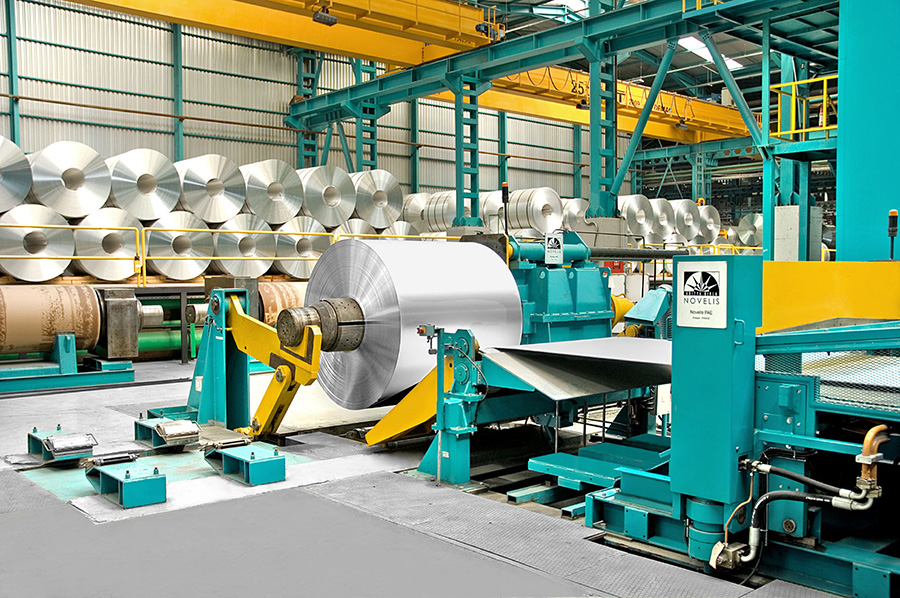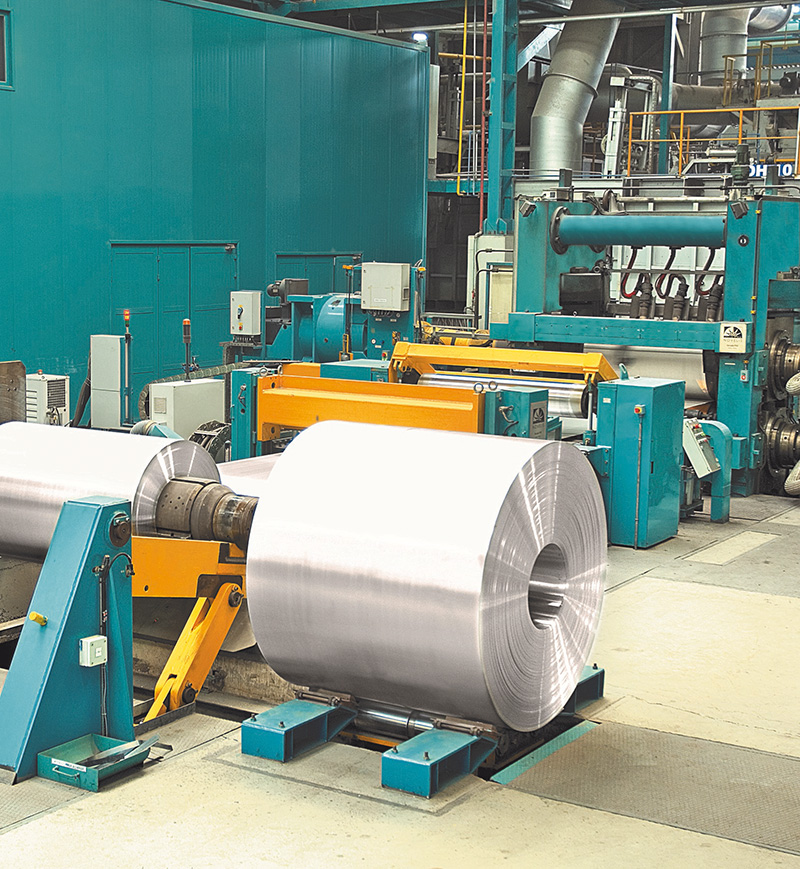 Wide range of capabilities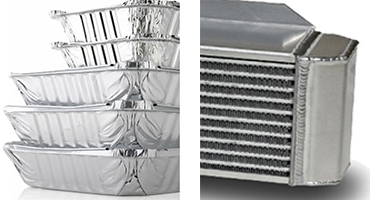 Roll diameters (mm)
Maximum strip width
Strip thickness
Maximum coil weight
Maximum capacity
500 – 620 – 840 – 960 – 1150
Up to 2500 mm
3 to 12 mm
Up to 30 tons
Up to 30 000 t/year
Wide range of capabilities​
The control of metal feeding in terms of metal level, flow and temperature distribution throughout the width of the strip is critical to guaranteeing the required strip gauge and profile quality.
Novelis PAE has designed a metal feeding system that enables the operator, during the casting process, to adjust the flow of metal in the tundish before it enters the tip.
The tip position can be adjusted with precision in every direction thanks to the tip table mounted on the floor. An appropriate gap is maintained between the tip lips and the rolls to avoid any touching.
Roll lubrication and coating control
The roll spraying technology used is a key feature in controlling the roll/metal interface and therefore the surface quality of the as-cast strip.
A good lubricant application on the rolls leads to a lower consumption of release agent and improves caster performance: better surface quality, higher casting rate, improved geometrical tolerance.
Caster roll cooling technology
Novelis PAE roll design guarantees uniform cooling across the width and over the circumference as well as a maximum heat extraction rate in order to maximize the casting rate.
The patented checkered cooling pattern, based on extensive numerical modeling, is available in a 4-hole or 6-hole configuration.
What you get when you choose
 the Novelis PAE
 twin roll caster:
The product of a wealth of experience and technological leadership

Novelis PAE's ability to design and supply the whole casting line (located downstream of the holding furnace): degasser, filtering unit, launder system, casting machine

60 years of experience serving aluminum casthouses

Unique engineering know-how to match your specific needs and requirements

Technological advantages, resulting from our first class innovation policy

Extensive operational experience and a real understanding of the needs of users, helped by the fact that our own group is among them

First-class customer support and service worldwide