Novelis PAE designs, manufactures and commissions the innovative ALPUR® degassing systems for integration in its own casting lines as well as those of other manufacturers. Since its initial development in 1981, the ALPUR® core technology has been continually improved over the years and implemented in the different ALPUR® models to provide premium metallurgical quality. This quality results from:
DEGASSING EFFICIENCY with the DS shaft and Screwless patented rotor to inject and evenly disperse an ascending flow of tiny bubbles of the process gas (inert gas, with a possible addition of chlorine to reduce alkalis).

ACCURATE TEMPERATURE CONTROL of the melt with a powerful in situ heating system with a long-life Sialon sheath.
STRONG STATIC CAPACITY to ensure an easy start and safe residence time for a high degassing and filtration efficiency.
Additionally, ALPUR® degassers offer:
EASY AND SAFE OPERATION: all ALPUR® systems have been designed with an intuitive interface for easy and safe operation and user-friendly maintenance, features that have resulted from our close cooperation with users and customers.

ECO CARE: the ALPUR® vessel complies with all emissions standards and minimizes thermal losses thanks to an optimized multilayer insulation system.
ALPUR® G3 cc Line degasser for continuous casting
The ALPUR® G3 cc Line degasser is available in one- and two-rotor versions and has been designed specifically for continuous casting. One or two sealed opening hatches allow safe access to the melt for dedrossing and cleaning operations without removing the lid. Moreover, the ALPUR® G3 cc Line degasser's characteristics and performance levels suit all other types of casting.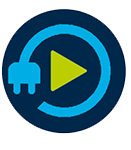 PLUG'N CAST TM
The equipment is extensively tested before shipment and then delivered on a platform so as to minimize the time required for its integration into an existing casting line. This ensures a greater continuity of casting production for the client.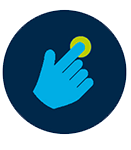 MONITORING / LOGGING
The operator interface is now more ergonomic and intuitive: the touch panel displays focus on essential information to facilitate operator control. Some dedicated maintenance pages are subject to controlled access, but remain available for maintenance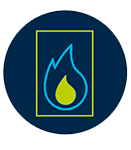 NANO GAS PANEL
This latest generation of gas panels is so compact that it can be installed closer to the injector to minimize the risk of closure or leaks. The flow rate can be automatically adjusted at the level required by the casting recipe.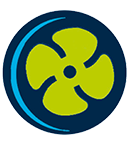 DUST COLLECTOR
An extremely reliable system based on the Venturi effect has been developed by our engineers to capture and extract emission gases.
ALPUR® TS2 degasser: a proven Totally Sealed concept for high-end applications
Incorporating numerous innovations and improvements, the ALPUR® TS2 is today essential for the production of all high-grade aluminium (such as  aluminium magnesium, aluminium lithium, hard and other alloys). Its totally sealed (TS) vessel, equipped with "air lock" entry and exit spouts, ensures a permanent inert atmosphere above the melt, thus minimizing oxidation and dross formation. The degassing performance level remains constant and insensitive to humidity and the casthouse environment.
Widely known for its efficiency and robustness, the ALPUR® TS2 proposes a number of options such as a tiltable vessel for easy draining and cleaning, an integrated lid-elevating unit with a quick connecting utility beam to facilitate maintenance, the use of chlorine for alkali removal, and a large choice of configurations to fit all possible casthouse layouts.
Model
 
 

TS 15

TS 35

TS 55

TS 75

TS 90

Max treatment capacity (tons/hour)

15

35

55

75

90

Number of rotor(s)

1

2

2

3

4
ALPUR® RS degasser: a Rotary Spout for in-line draining
The RS (rotary spout) degasser incorporates a new cartridge system and provides the best combination of both a strong static capacity for easy starting and direct draining into the casting machine. The latter obviates the need to drain the metal into an external pan and recycle it in the furnace. This avoids metal loss at the end of a cast, especially in the event of frequent alloy changes when the alloys are not compatible.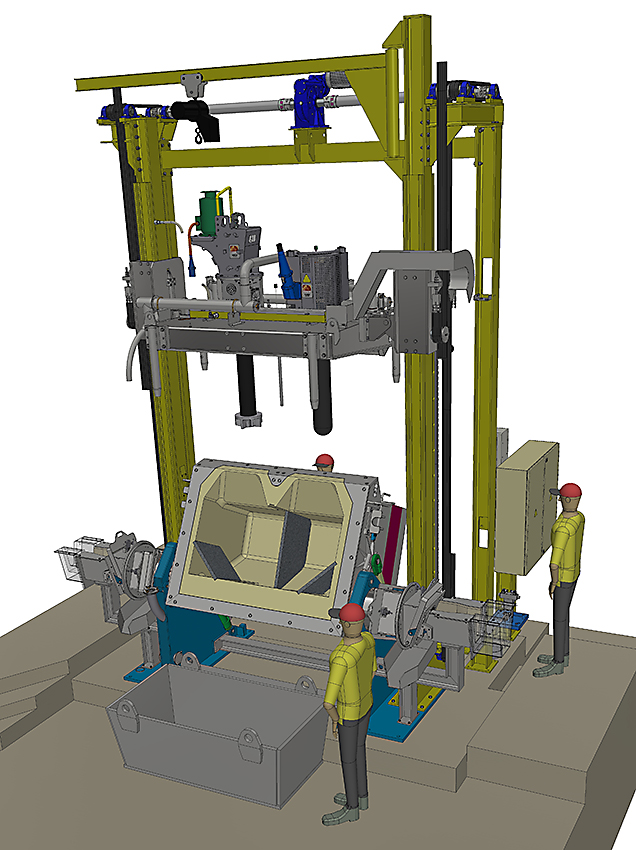 What you get
when you choose
the Novelis PAE
​ALPUR® degasser:
The product of a wealth of experience and technological leadership
Novelis PAE's ability to design and supply the whole casting line (located downstream of the holding furnace): degasser, filtering unit, launder system, casting machine
60 years of experience serving aluminum casthouses
Unique engineering know-how to match your specific needs and requirements
Technological advantages, resulting from our first class innovation policy
Extensive operational experience and a real understanding of the needs of users, helped by the fact that our own group is among them
First-class customer support and service worldwide