Novelis PAE commissioned 4 additional continuous casters Jumbo 3CM® 2250 mm width at ASAŞ ALÜMINYUM in Turkey.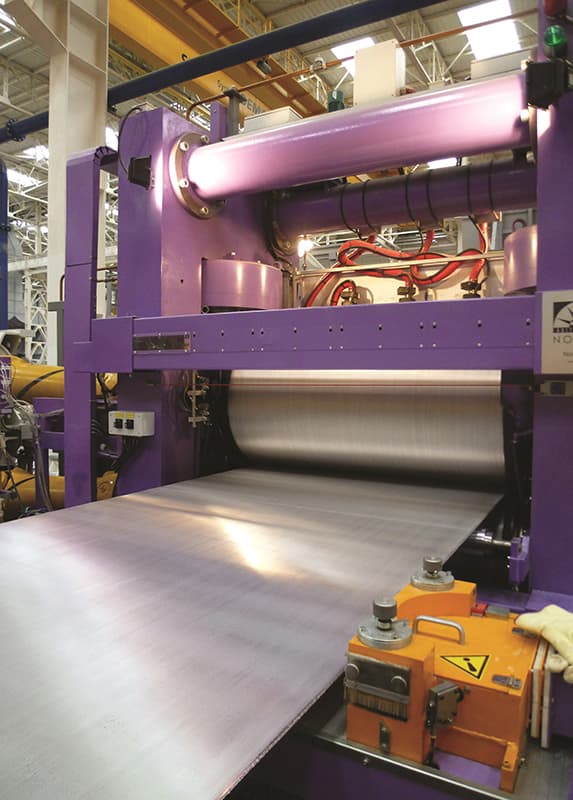 ASAŞ ALÜMINYUM, the leading company in Turkey for the production of aluminium billets, extruded products and ACP (Aluminium Composite Panel), started in 2014 a new aluminium greenfield rolling plant in Akyazi, 150 km east of Istanbul, dedicated to the production of foil, sheet and painted product. The first step of investment in the casthouse included four new state-of-the-art continuous casting lines: two Jumbo 3CM® 960 x 1800 and two Jumbo 3CM® 1150 x 2250 with a maximum casting width of 2250mm.
In a fast growing market, the company decided in 2016 to engage into their phase 2 development and awarded Novelis PAE a new contract for 4 additional continuous casters: one Jumbo 3CM®960 x 1800 and three Jumbo 3CM® 1150 x 2250.
All the 4 new lines are now fully commissioned and operational, enabling ASAŞ ALÜMINYUM to reach the annual plant capacity of 120 000 t per year of finished product including thin gauge foil and painted sheet.
The casting lines incorporates Novelis PAE's most advanced technology in continuous casting, the new generation of degasser, the Alpur G3, and high efficient PDBF filters.
All the 8 casters benefit from the new HMI version and are connected to a level 3 MES system.